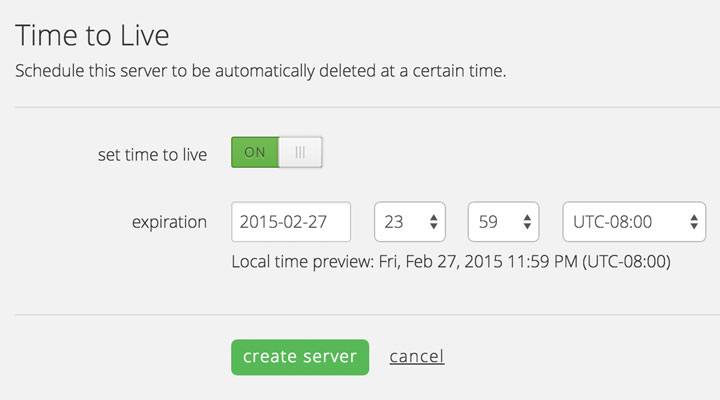 Rentabilité
Approvisionnez rapidement et facilement des ressources peu coûteuses, pour de la conception et des essais du portail de commande ou de l'API, et retirez-les tout aussi aisément. Avec des fonctionnalités comme « Durée de vie du serveur », vous pouvez être sûr que vous ne souffrirez plus de l'étalement des ressources, payant ainsi pour une infrastructure dont vous n'avez plus besoin.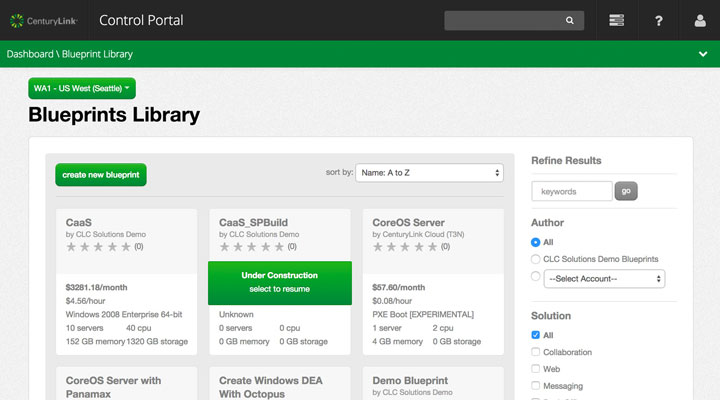 Automatisation intégrée
Profitez de l'automatisation intégrée avec notre nombre croissant de plans directeurs ou concevez le vôtre, pour créer rapidement et facilement, en quelques clics seulement, des environnements aux multiples serveurs infonuagiques, destinés à la conception et aux essais.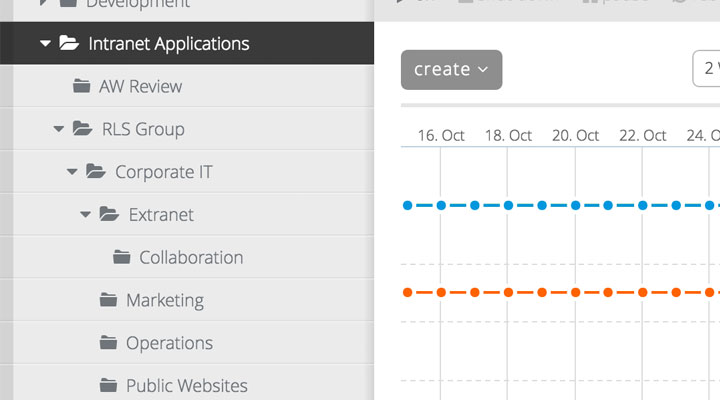 Organiser et déléguer
Permettez aux projets ou applications de fonctionner indépendamment, en organisant et en délégant des autorisations administratives avec des sous-comptes. Organize and control individual user access to provisioned resources. Ceci veut dire que vous facilement passer de la conception et des essais à la production complète, le tout dans le même environnement infonuagique.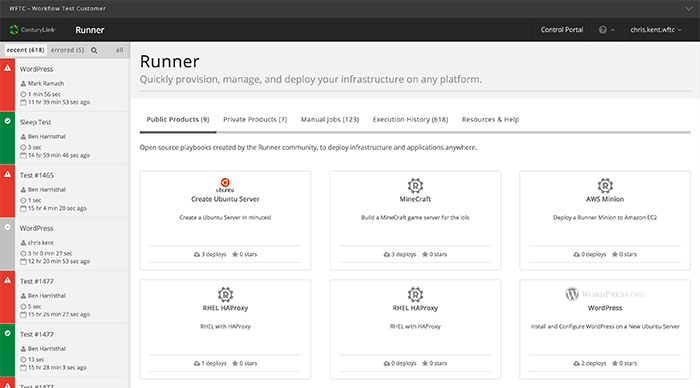 Multi-Cloud Automation & Orchestration
Streamline every phase of Dev and Test with Runner, a hybrid IT management tool for quickly and easily automating infrastructure, wherever it is. Control devices in data centers or on-premises, or scale infrastructure in any cloud environment.